The #1 Subscription and Membership Management Software
Start 14-day free trial
No credit card required. Cancel any time.
Everything you need to run your business
The all-in-one platform for businesses selling digital memberships, subscription boxes, magazines, newspapers, video content, and everything in between.
The world's most powerful and easy-to-use platform
Leverage out of the box user flows for authentication, authorization, payments, shipping, and more. You can utilize our robust APIs and SDKs on web and mobile for ultimate flexibility.
Seamless

Create different user experiences to encourage your customers to register, sign up to a newsletter, make a one-time or recurring payment, access gated content or premium features, and more.

Fast

Increase conversion rates and decrease drop-off rates by allowing your users to go through the entire subscription process without ever having to leave the page they're on.

Self-Served

Decrease customer support requests by providing your customers with the ability to manage their accounts and subscriptions from a unified user dashboard.

Customize with ease

Modularly built to provide you with the ultimate flexibility to launch with minimum customizations or fully customize the user experience. You can customize the design and flow using simple CSS overrides, using our Pelcro Elements user interface libraries, or by directly interfacing with our SDKs or APIs.

---

You can learn more about the different options by checking our documentation.

Developer experience

We are passionate about building elegant, abstracted and scalable products and services that our developers use internally themselves. Our goal is to provide our clients with different options that would allow them to grow with Pelcro from using our default services all the way to allowing them to customize everything using our APIs and libraries.

---

Learn more about the APIs and SDKs to understand how you can start small and grow with us.
Modern payment solutions:
Data & Analytics
Enable the whole team to impact KPIs and measure them in real-time. Gain insight into your users' entire customer journey using Pelcro's analytics dashboard, or create custom funnels with our Google Analytics integration.
LEARN MORE
Start free trial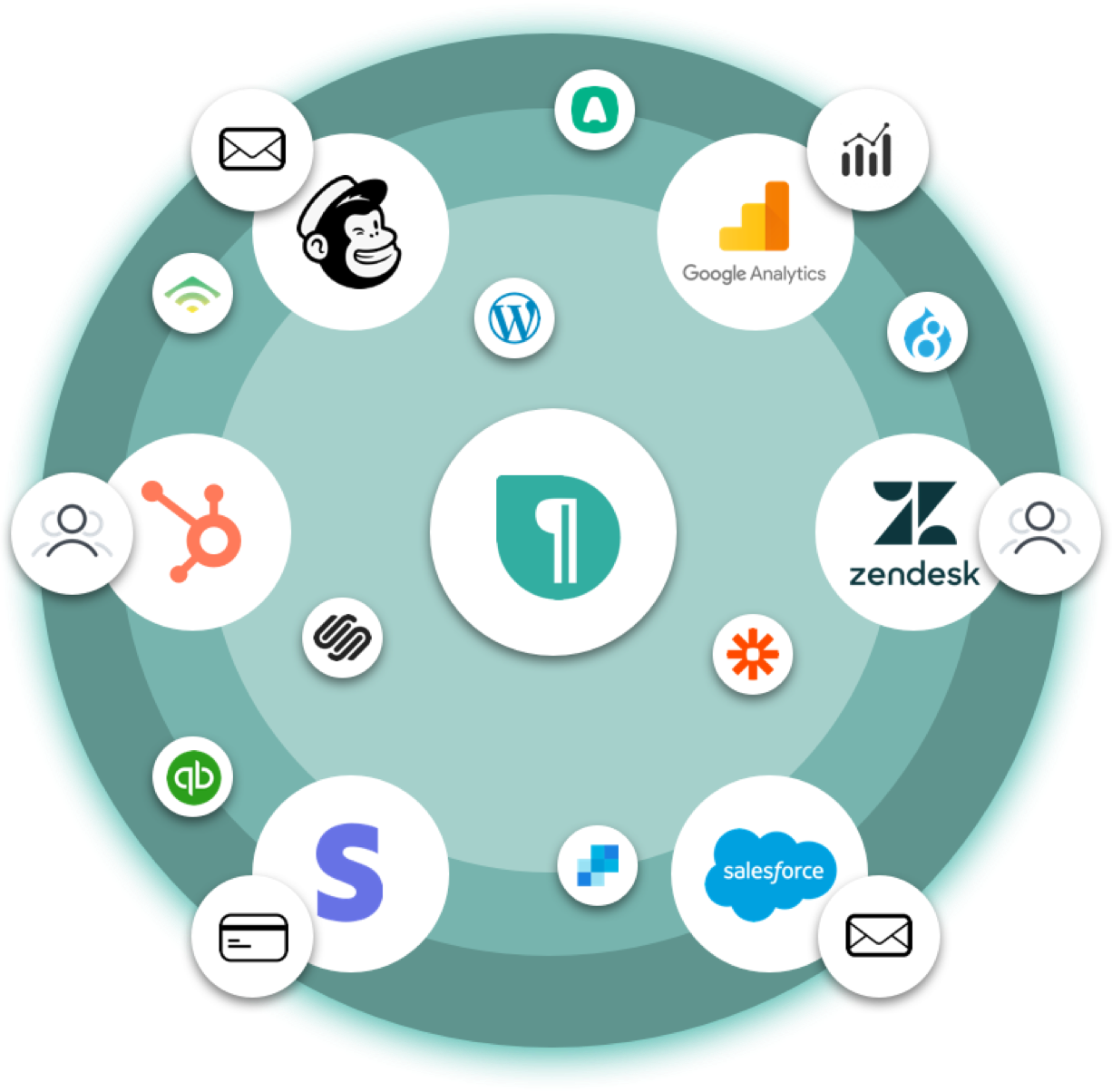 Integrations
Select from Pelcro's list of integrations to connect with third-party tools you already work with. You can also build out additional integrations using our APIs and Webhooks.
DOCUMENTATION
Start free trial
As we begin to roll out new subscription models we needed a partner who could handle every type of product from print to premium content to subscribing to an ad free experience. After an exhaustive search Pelcro was the obvious choice.
James Green
Newsweek - CRO
Pelcro has allowed us to build a digital boxing training hub where our users can shop for apparel and equipment, book personal training and subscribe to our digital library and online live classes. Pelcro is by far the best option on the market for companies who want to create a truly customized user experience without doing all the hard stuff.
Sarah Ponn
Craft Boxing
Our partnership with Pelcro has seamlessly allowed us to evolve our digital business model. The Pelcro team has been incredibly responsive and has both the business and technical capabilities to radically modernize the distribution model for our brands.
Andrew Olsen
Times Review - President
Pelcro is a game changer in this industry. They're challenging decades old models and bringing technology to the forefront.
Edouard Joron
MishMash - Innovation
Ready to get started?
Get in touch, or start your 14 day free trial.
START FREE TRIAL
What's New in Version 1.45 (Derrida) 🎉
What cannot be said, above all, must not be silenced, but written. Learn more here