All-In-One Subscription & Membership Management Platform
Start 14-day free trial
No credit card required. Cancel any time.
Everything you need to run your business
The all-in-one platform for businesses selling digital memberships, subscription boxes, magazines, newspapers, video content, and everything in between.
The world's most powerful and easy-to-use platform
Leverage out of the box user flows for authentication, authorization, payments, shipping, and more. You can utilize our robust APIs and SDKs on web and mobile for ultimate flexibility.
Seamless

Create different user experiences to encourage your customers to register, sign up to a newsletter, make a one-time or recurring payment, access gated content or premium features, and more.

Fast

Increase conversion rates and decrease drop-off rates by allowing your users to go through the entire subscription process without ever having to leave the page they're on.

Self-Served

Decrease customer support requests by providing your customers with the ability to manage their accounts and subscriptions from a unified user dashboard.

Customize with ease

Modularly built to provide you with the ultimate flexibility to launch with minimum customizations or fully customize the user experience. You can customize the design and flow using simple CSS overrides, using our Pelcro Elements user interface libraries, or by directly interfacing with our SDKs or APIs.

---

You can learn more about the different options by checking our documentation.

Developer experience

We are passionate about building elegant, abstracted and scalable products and services that our developers use internally themselves. Our goal is to provide our clients with different options that would allow them to grow with Pelcro from using our default services all the way to allowing them to customize everything using our APIs and libraries.

---

Learn more about the APIs and SDKs to understand how you can start small and grow with us.
Modern payment solutions:
Data & Analytics
Enable the whole team to impact KPIs and measure them in real-time. Gain insight into your users' entire customer journey using Pelcro's analytics dashboard, or create custom funnels with our Google Analytics integration.
LEARN MORE
Start free trial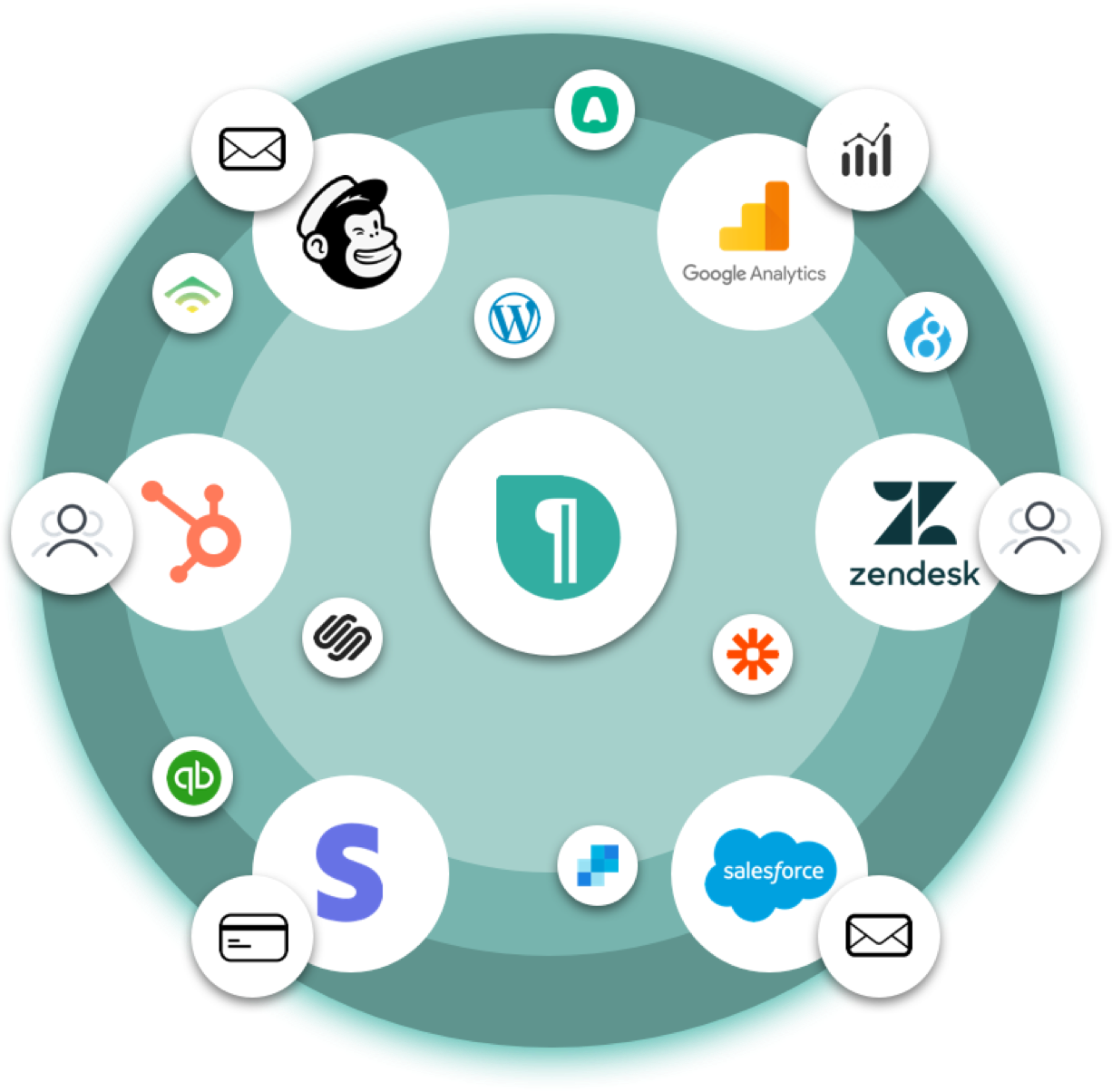 Integrations
Select from Pelcro's list of integrations to connect with third-party tools you already work with. You can also build out additional integrations using our APIs and Webhooks.
Learn More
Start free trial
"We chose Pelcro because they appeared to do everything we wanted to do and they did it in a way we were completely happy with while being less expensive than competing platforms in the market."

Tom Laidlaw

Chief Digital Officer — Frieze

"Pelcro has improved the ability for Education Week to serve our customers and has increased visibility into the type of inquiries and level of satisfaction."

Stefanie Hemmingson

Director of Audience Development — Education Week

"The way we see it, when it comes to our partner publishers' businesses, reader revenue is key since it allows them to remain independent. That is why it was so important for Indiegraf to offer easy-to-use payment tools for readers as well as comprehensive analytics and segmentation tools for publishers, both present in Pelcro's platform."

Caitlin Havlak

CTO — Indiegraf

"I like the flexibility to manage our customers, promotions and plans but mostly, I like that we can now reach a greater audience with metered paywall whilst still working towards subscription conversion. It helped us gain in notoriety and grow our overall readership."

Edouard J.

Director, Technology and Innovation — L'actualite

"Pelcro has allowed us to build a digital boxing training hub where our users can shop for apparel and equipment, book personal training and subscribe to our digital library and online live classes."

Sarah Ponn

Co-Founder — Craft Boxing

"A significant impact to our subscription numbers — Since our adoption of the Pelcro system we have seen a significant increase in our subscription rates. The Pelcro system created more tools for us to communicate with our customers and to evaluate the best service methods and pricing options."

Chris V.

Director of Engagement — 201-500 employees

"Our subscriptions have increased by around ~25% since implementation and they've been more than willing to work with us on unique ideas and minor custom implementations. — Quite customizable aesthetically."

Jordan L.

Director of Digital Strategy — 11-50 Employees
Ready to get started?
Get in touch, or start your 14 day free trial.
START FREE TRIAL